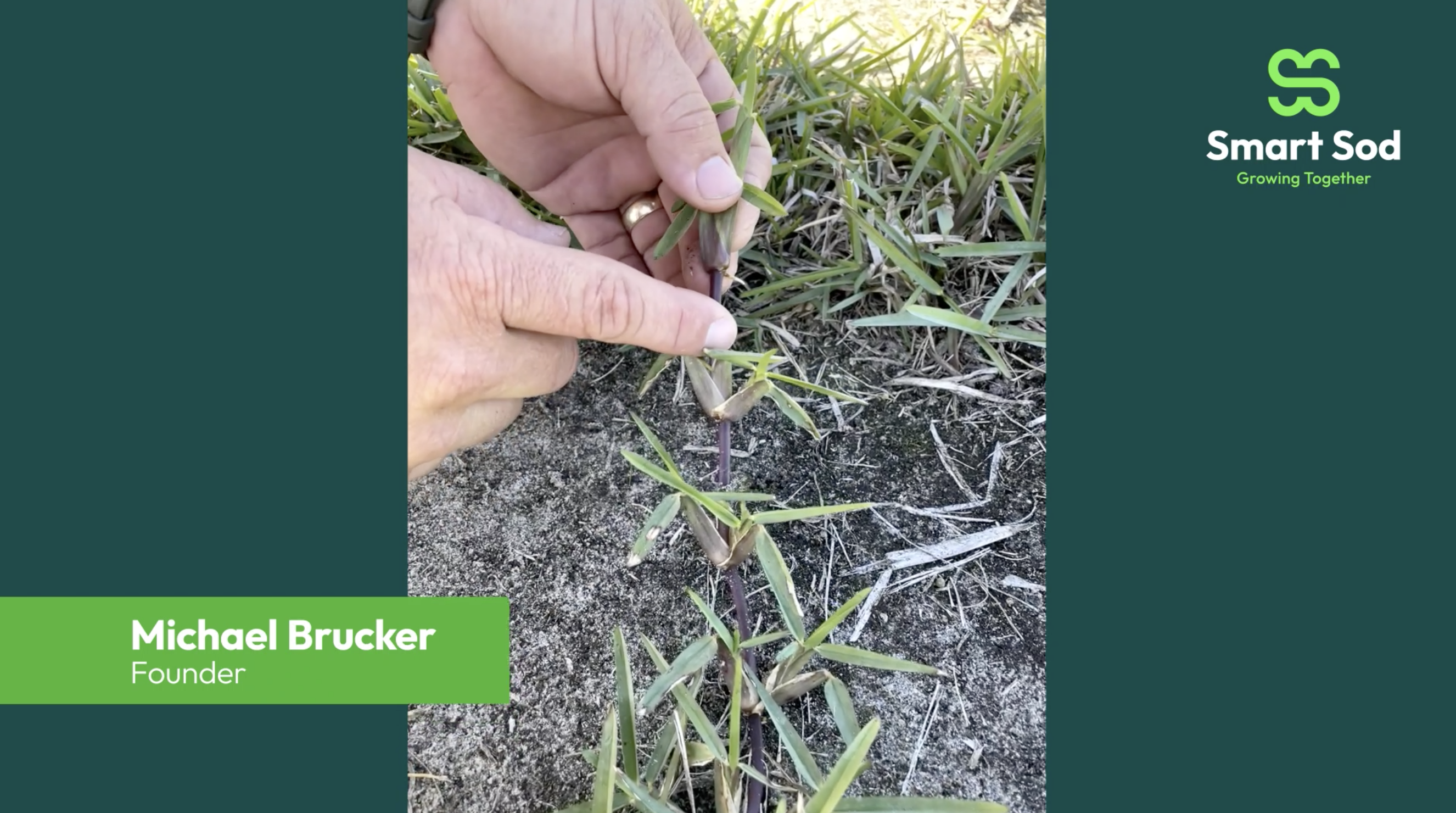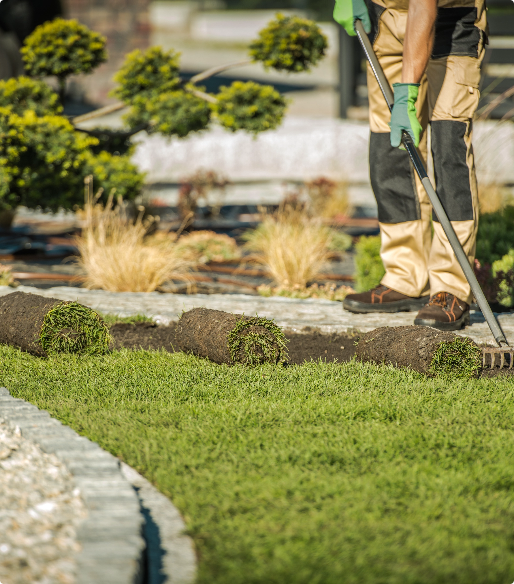 Learning more about St. Augustine Floratam
Michael Brucker gives a guided tour of his St. Augustine Floratam sod farm.
In this video, Michael shows a "runner" that's coming off of this sod ribbon that we cut. Take a look at the purple area, which is called the stolon. The stolon is on St. Augustine variety of Floratam, it's more of a purple color, and you can see as it runs out.
The St. Augustine is more of a coarser grass and it's made for lawns, or you will not see this in golf fields or golf courses as it's a little bit too coarse for that environment, but it's great fast growing. We recommend St. Augustine Floratam grass for high traffic areas, and it's really good for Florida climate. You'll find that St. Augustine Floratam is a very aggressive growing grass for in Florida.