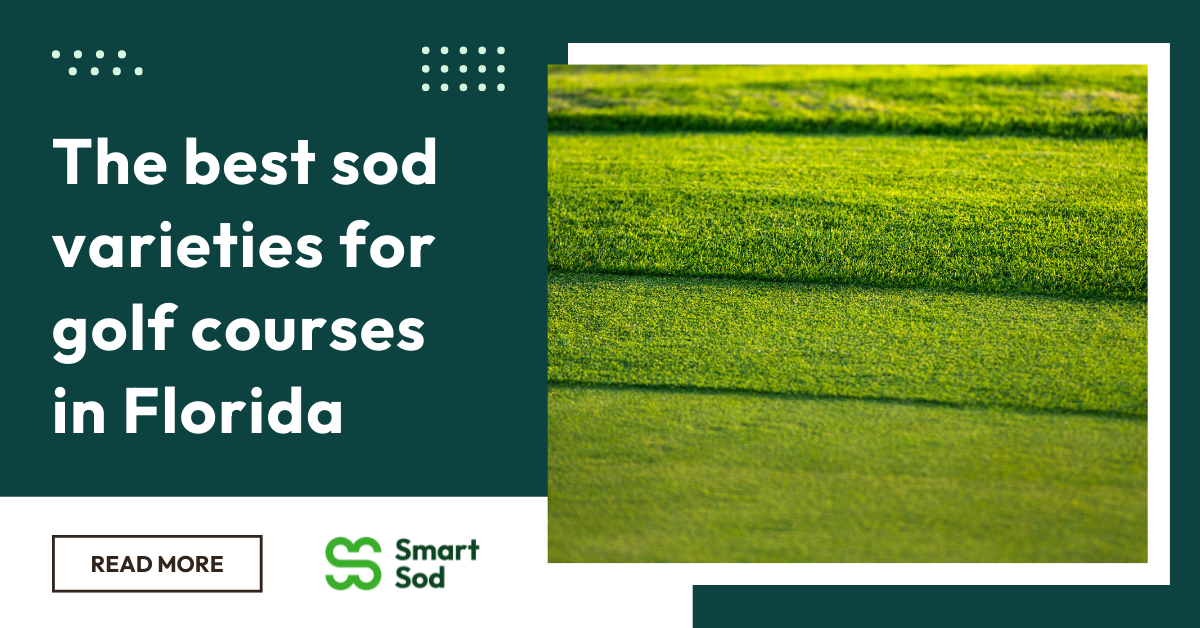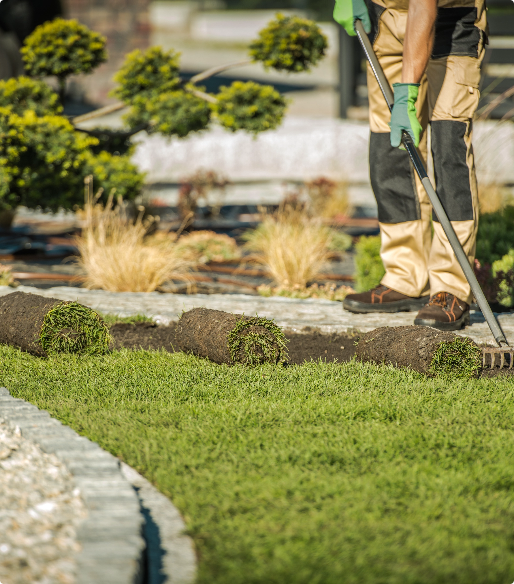 The best sod for golf courses in Florida
Lush, green golf courses and driving ranges are a popular attraction for both locals and tourists in Florida. But golf courses get a lot of foot traffic and need to have minimal weeds, while also being able to handle the wear and tear from your favorite club or driver. Read on to learn about the different types of sod grass types that are loved by both avid and weekend golfers and choose the best sod for golf course.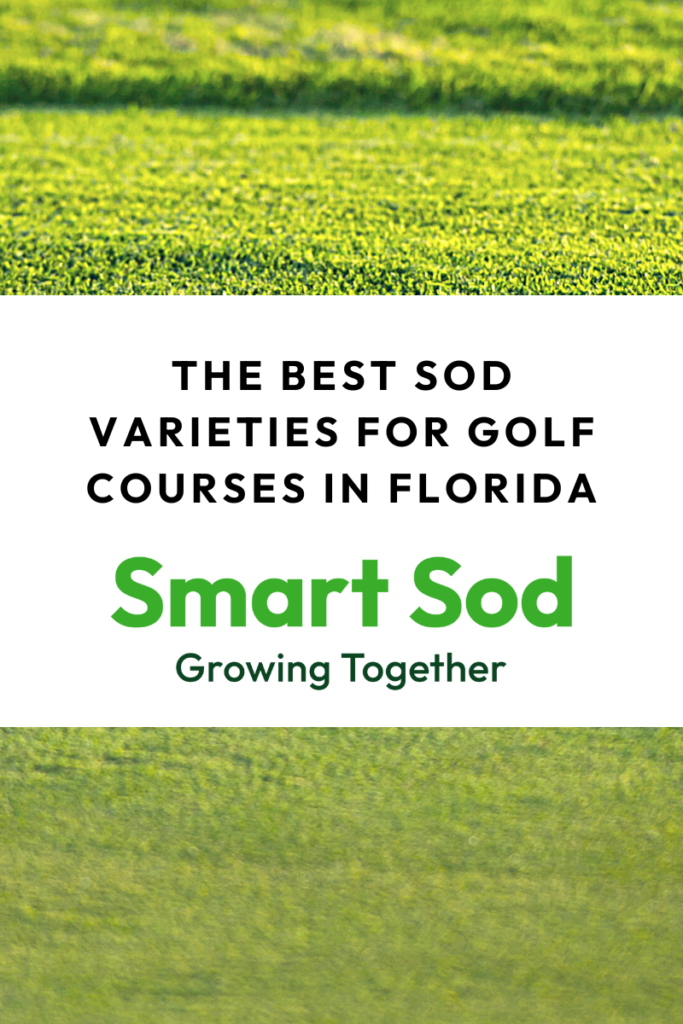 Celebration bermudagrass
Bermudagrass, specifically celebration bermudagrass, is a popular choice for beautiful green golf courses that can handle everything that the beloved game brings its way. It brings everything a great turfgrass should and is beloved by golf course caretakers across Florida. It is durable and can stand up to a lot of wear and tear from feet or the swing of a club. It is tolerant to droughts and can handle shade well. It holds the beautiful blue green color that is popular among sports fields. At Smart Sod, we carry certified celebration bermudagrass, which means we go through on going quality control and quality assurance programs to make sure we bring the best sod to the game.
419 bermudagrass for sports and golf courses
Tifway 419 is a fine texture deep green bermudagrass that is a widely used turf type for golf and other sports fields as well as commercial lawns and landscapes. It requires full sun and frequent mowing to perform at its peak and is tough and beautiful. It has a dense, carpet like texture and has a repid spreading growth, making it easy to recover from injury and foot traffic. It's disease resistant and can withstand low mowing heights, which makes it perfect for fairways, roughs, and commercial homes.
Using TifTuf for the best sod for golf
TifTuf has been taking the world by storm in the last few years thanks to its high drought and heat tolerance that thrives in Florida. It is perhaps the most drought tolerant grass variety out there and does not go dormant in droughts like other warm season sod types. It holds an incredible green color that is loved by many. Just like its name, it's tough and hardy, with a fast recovery from wear and tear. Thanks to TifTuf's fast recovery time, it is an excellent choice for high impact sports like baseball, soccer, and golf grass. It can establish quicker than other turf varieties thanks to its drought tolerance and fast establishing root system. It can take root in up to 7 days.
Zoysia
Zoysia has been used for many years, but only recently has been considered for turfgrass at golf courses, especially here in Florida. Zoysia is a warm season grass that does well in heat, drought, and shade while also being able to stand up to heavy foot and club traffic. It's often seen on golf courses where water is limited. It's most commonly used in tee boxes and fairways. It can hold its color longer in the cooler months and greens up very quickly in the spring.
Choosing the best sod for golf courses
When considering which turfgrass variety is best for your golf course, make sure to consider the traffic tolerance of the area of the course. Fairways, greens, tee boxes would all have different considerations. You will also want to consider the water availability and frequency of which you will be running irrigation systems. Sun exposure is another factor to consider when choosing a variety for your turf. Different areas of the course may have different requirements, so begin taking note of the shade on different areas of the course.
If you would like to chat with one of our sod experts about which turfgrass is right for your Florida golf course please contact us at (816) 852-3862 or [email protected].
Whether you live in Labelle, Dunedin, Fort Myers, or Odessa, call us at (816) 852-3862 to learn more about the sod varieties we offer at Smart Sod.