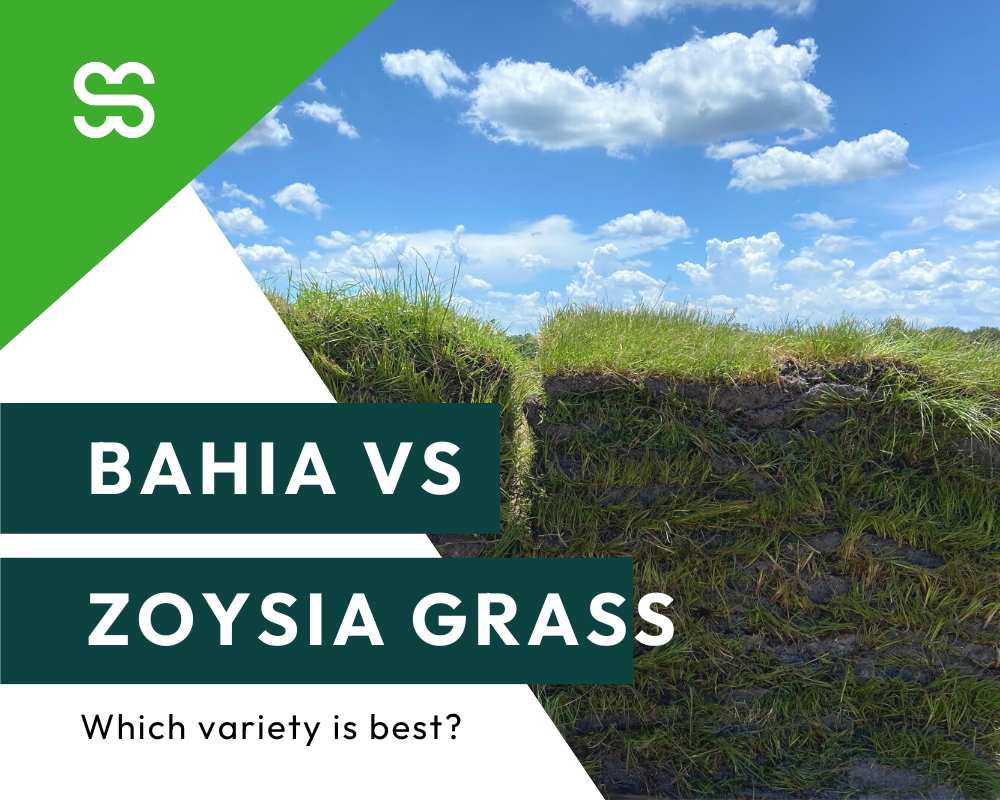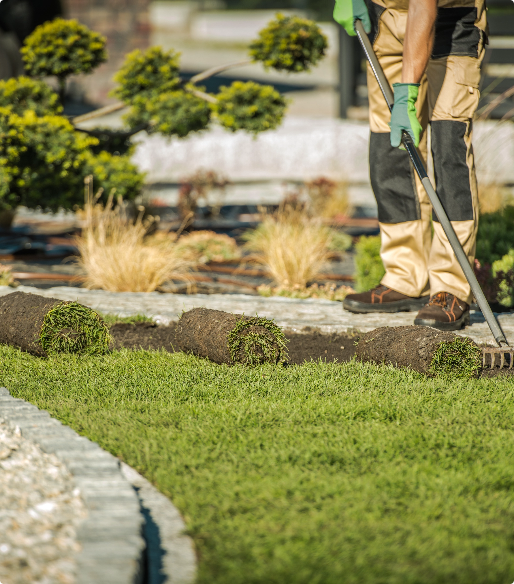 Which sod is better bahia vs zoysia grass
If you're freshening up your lawn in Tarpon Springs or other areas in south florida, you may be considering bahia vs zoysia grass. These two grass varieties are excellent choices for the warm weather and we offer 5 varieties grown here in Arcadia Florida that flourish in the heat and humidity.
Zoysia and bahia are both excellent varieties that thrive in our climate. Read on for a deep dive into these two popular grasses and see which sod is best for your lawn or work site.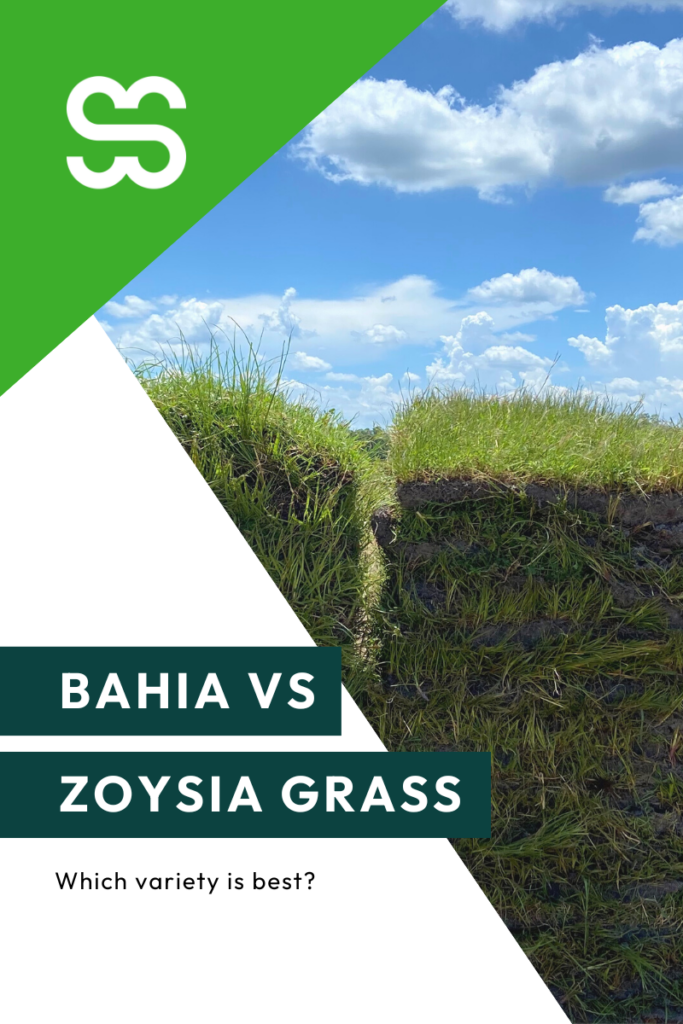 Bahia grass
If low maintenance grass is your goal, bahiagrass is an excellent choice. Bahia is popular among landscapers and home owners alike thanks to its high ability to handle droughts and heat.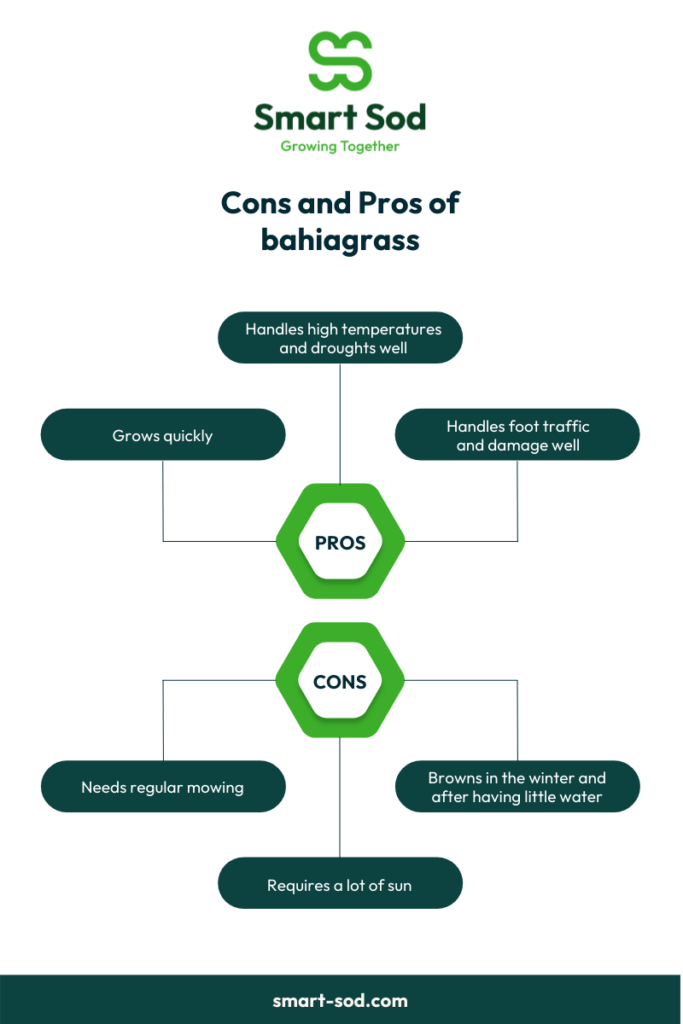 Pros of bahia sod
Low maintenance
Easy planting
Light green color
Fewer insects
Drought tolerance
Cons of bahia sod
Doesn't tolerate shade well
Doesn't grow well in high pH
Can have an uneven appearance
Some people don't care for the light green color
Zoysia grass
Zoysiagrass, or zoysia grass, is well loved in areas like Dunedin, Fort Meade, and other areas of south west Florida for its ability to withstand head and droughts. When taken care of, zoysia can give your lawn or work site a lush grass that is the envy of the neighborhood.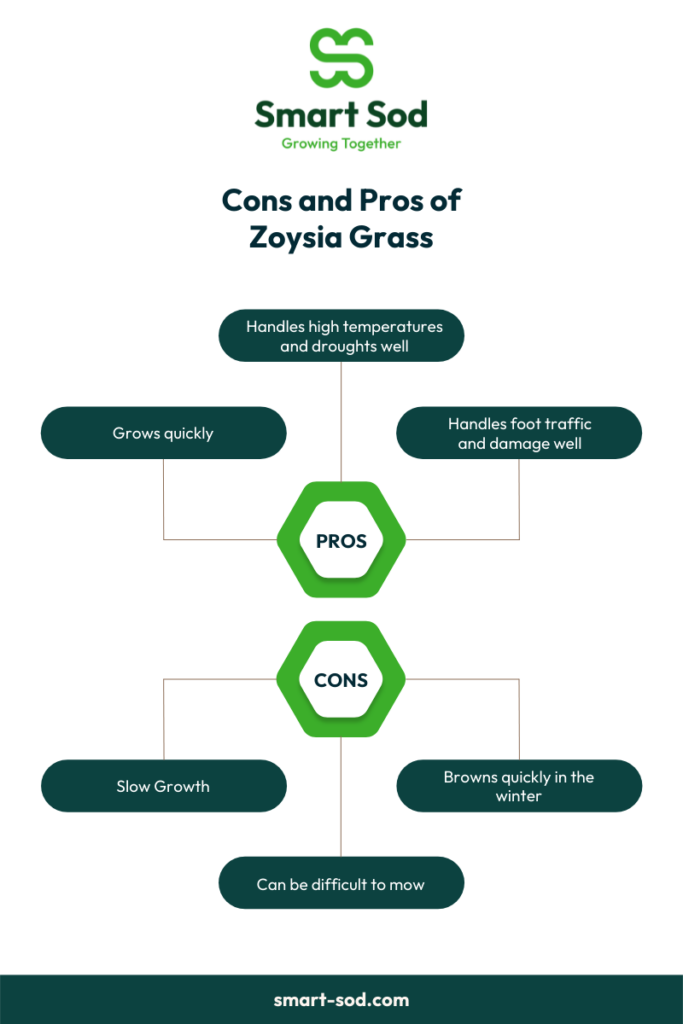 Pros of Zoysia sod
Zoysia is a full sun grass that thrives in the sun and browns in the shade
Light green color is popular for many home owners and landscapers
Low maintenance, doesn't require regular nitrogen and fertilizer
Zoysia can handle high temperatures and droughts well
Cons of Zoysia sod
Zoysiagrass can turn a golden tan in the colder winters
It can be slower to establish and spread
Not easy to plant as seeds, sod is the fastest means of growth
Because it's so dense it can dull mower blades
Bahia vs zoysia grass: which should you choose?
Both Bahia and zoysia are excellent Florida sod varieties for your home or landscaping project. Which you choose will depend on the environment, wear and tear it will take, and maintenance needs. Both do well in heat and humidity while being able to handle droughts. both grow a bit slower, which can be a good thing if you don't want to mow frequently. Bahia is well loved for its ability to handle very high foot traffic, however zoysia can handle high traffic as well.
Bahia vs Zoysia Grass | Conclusion
Bahia and zoysia grass are both warm season grasses that thrive. Which you choose will depend on your work site or home environment, the color you wish for, and the amount of time you have to dedicate to your landscaping.
Whether you live in LaBelle, Dunedin, Fort Myers, or Odessa, call us at (816) 852-3862 to learn more about the sod varieties we offer at Smart Sod.