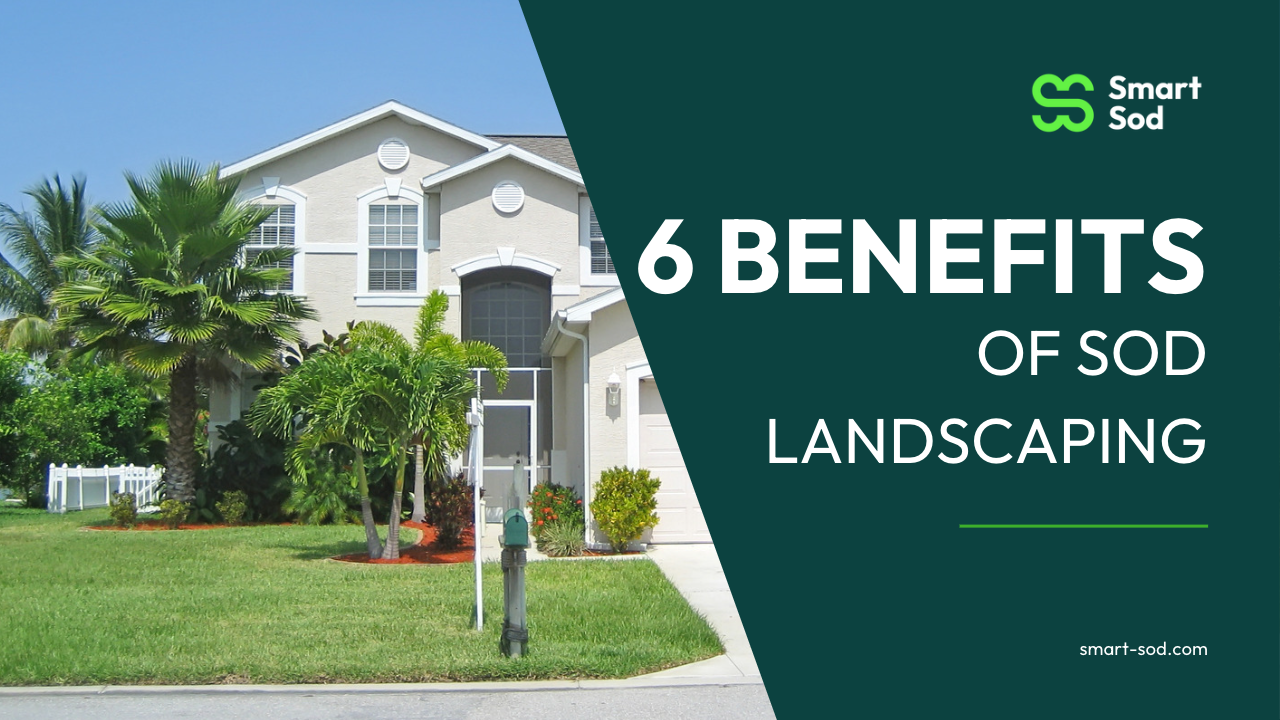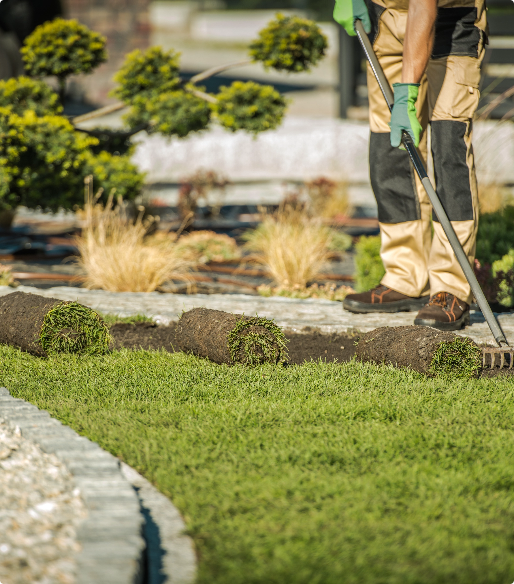 The Top 6 Benefits of Sod Landscaping
If you're interested in landscaping your lawn with sod, this blog is for you! Here you'll learn about the top 6 benefits of sod landscaping and how to lay sod down properly. No matter what type of sod you're installing; bahia, St Augustine, or the sought after dark green color bermuda grass holds, you can install grass at your home that lasts for years and looks beautiful. So buckle up and get ready to learn about the wonderful world of sod landscaping!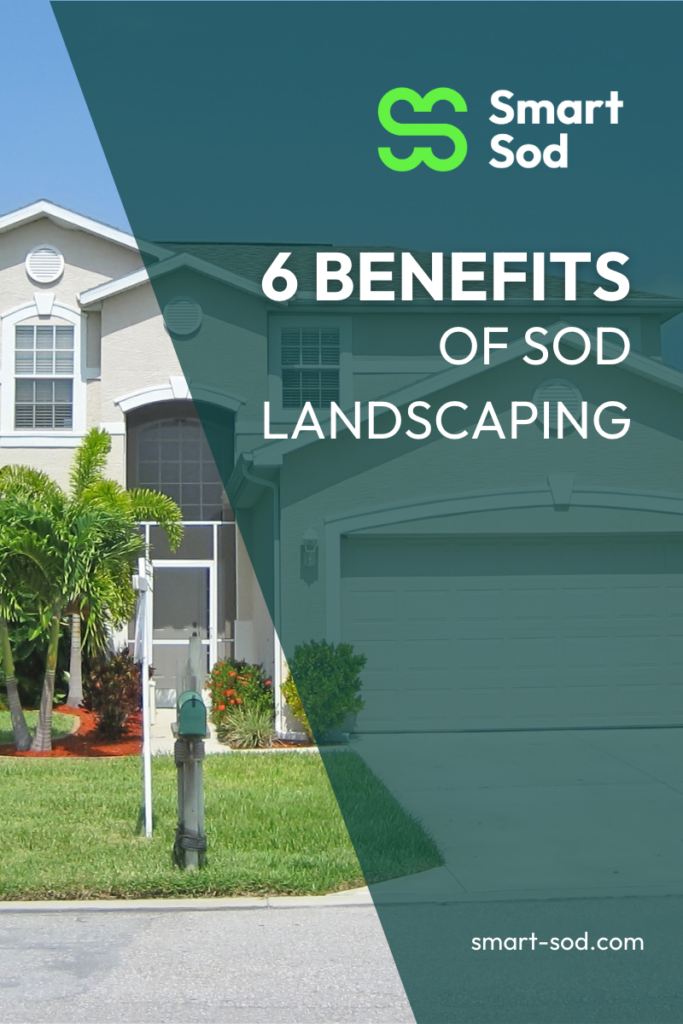 6 benefits of sod landscaping in Florida
When it comes to landscaping, sod is a popular option because of its many benefits. Here are six of the top benefits of sod landscaping:
1. Sod landscaping installation is a quick and easy process
Installing sod landscaping is a perfect way for home owners to renovate their landscaping. It can improve the appearance of your landscaping and doesn't require a lot of maintenance. Sodding your lawn provides benefits that will pay off in long term aesthetics.
2. Sod can be used in both residential and commercial settings, so it's versatile.
If you're looking for an affordable sod landscaping option, then sod is a good choice. Commercial sod installation can also be done quickly and easily with the help of a professional contractor or on your own in areas like Wauchula, Dunedin, and Fort Myers Florida.
3. Sod offers an affordable option when compared to other landscape types, making it a good investment overall.
Sod, or turf grass, is a good option for people who want to landscape their lawn quickly and with little effort. New sod tends to grow quickly, requiring less care than other types of landscaping, and it's relatively affordable. It only requires minimal effort to establish and grow, and will need an easy mowing schedule to keep the grass looking healthy.
4. Sod provides aesthetic appeal and a weed free environment – two factors that are important to many homeowners.
Sod landscaping is a great option for homeowners who want to maintain their lawn, but are also looking to increase the aesthetic appeal of their property. Sod grass can be placed on a slope or into high traffic areas where it will remain a weed free grass variety. Sod can last for many years and has no need for watering or maintenance once installed.
If you're looking for a low-maintenance landscaping solution that offers an even surface appearance, sod is the perfect option. This type of turf doesn't require much care and can last up to 10 years if looked after correctly. Sod is also a great choice for busy homeowners as it requires very little watering – making it ideal for areas with scarce resources.
5. Sod landscaping requires little water to maintain
Looking to add a beautiful touch to your landscaping but don't want to use traditional plants that require a lot of water? Sod could be the perfect option for you! This low-maintenance landscaping solution is environmentally friendly and drought-tolerant. Many of the sod varieties we offer at Smart Sod are incredibly drought tolerant. Take Bahia for example, which is a great grass variety in Florida thanks to its minimal watering needs. In fact, bahia is a great option for those who don't have in ground irrigation systems at their homes. Make sure to watch our video on how much to water fresh sod.
6. Sod is thermally insulating – keeps your home cool in summer and warm in winter
Sod is a great way to keep your home cool in summer and warm in winter. It's thermally insulating, meaning it doesn't let hot air out and cold air in like other materials can. This means that sod will help keep your home cooler during the hotter months of the year and warmer during the colder months. Sod has been shown to even improve air quality in a number of ways, including reducing pollution to the environment. It creates a natural filter that eliminates bacteria and dust mites from the air to help keep your home clean while improving air quality.
Sod Landscaping Conclusion
Sod landscaping is a great way to add beauty and character to your home without having to worry about maintenance. By following the tips provided in this blog, you can lay sod in a quick and easy manner and have a new lawn that is the envy of your neighbors. In addition to the benefits listed above, sod landscaping is also eco-friendly, affordable, and resistant to pests and diseases.
If you're interested in giving sod landscaping a try, make sure to check out our website for more information!Our Arcadia Florida sod farm grows and delivers fresh sod across south west Florida. Whether you live in Fort Myers, Dunedin, or Labelle, if you're ready to transform your yard, call or text our Smart Sod customer service experts at 816-852-3862 to review your needs and transform your home or work site.