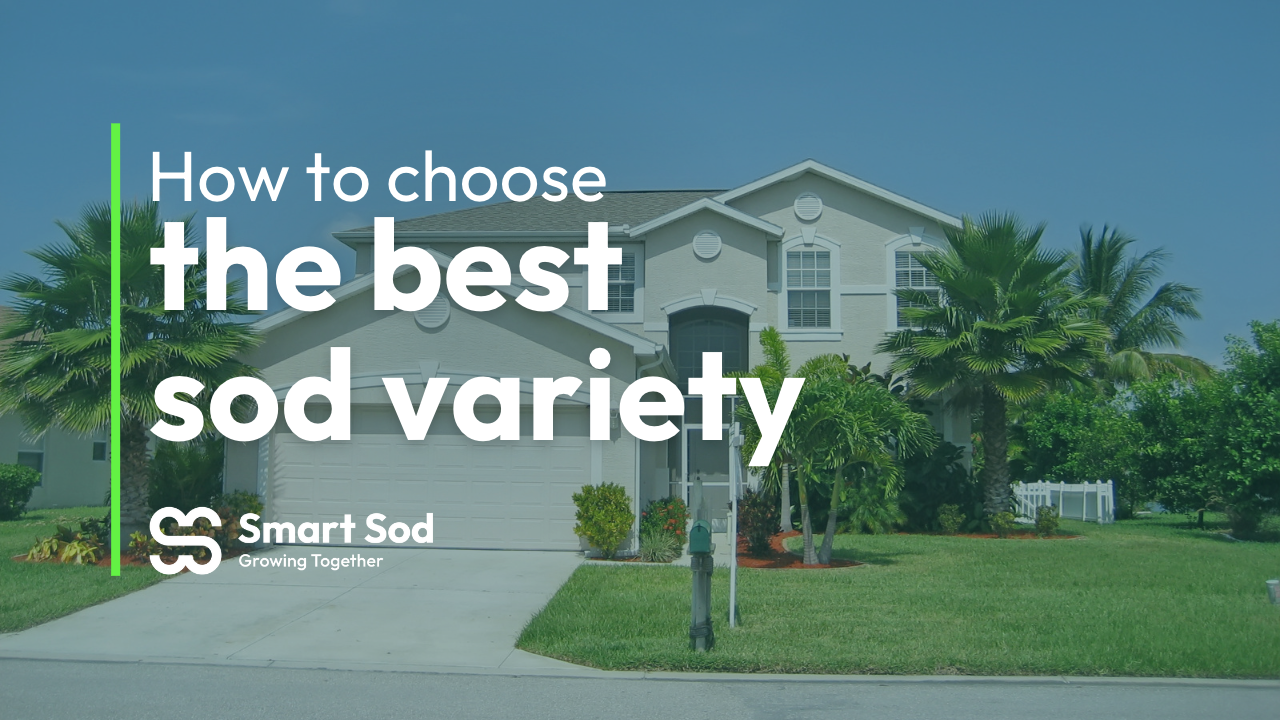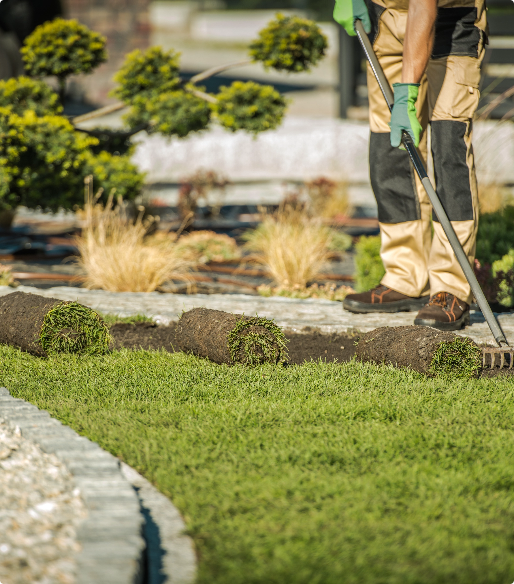 How to choose the best sod for your Florida home
As a homeowner in Florida, you undoubtedly know that sod is one of the most important landscaping items you can install. It's not only an aesthetic addition to your home, but it also plays a key role in controlling soil moisture and climate conditions. In this blog post, we'll help you understand all there is to know about choosing the best sod and help you choose the right sod type for your home. From types of sod to buying tips, we've got you covered!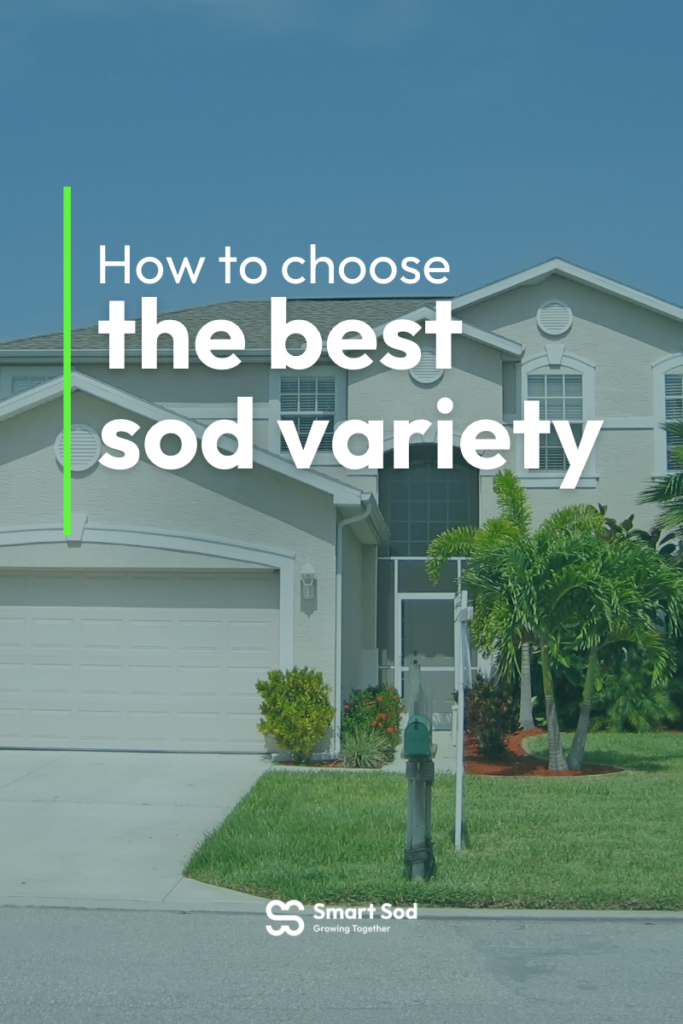 What is sod?
Choosing the right sod for your home can be a daunting task. There are so many types, sizes and colors to choose from, and it can be difficult to know which is the best option for you. To make things easier, keep the following tips in mind:
Sod is a type of grass that needs to be treated with a special pesticide before it can be used in your landscape.
Research the types of sod available and choose the one that is best suited for your property and climate.
Sod should not be watered frequently and only when the soil surface starts to dry out – typically twice per week is enough water!
Sod will last for about 5 years provided you maintain regular care – such as mowing or raking away excess vegetation.
The best types of sod in Florida
Choosing the best sod for your home can be a daunting task. However, with a little bit of research, you can narrow it down to the type of sod that is best for your needs. Here at Smart Sod, we offer 5 varieties of sod that are perfect for areas like Dunedin, Labelle, Odessa, Fort Myers, and other areas of southwest Florida.
Bahia sod
The bahia sod is a type of grass that is native to the Americas and is equipped to thrive in Florida. Bahia grass grows in moist areas, like Port Charlotte, Wauchula, and surrounding areas. It does well in south west Florida thanks to its low maintenance and ability to go without water and fertilizer for longer periods.
St Augustine Floratam
St. Augustine grass does well in the warm, humid areas in the southern United States like Florida. It is a dense, lush grass type that is easy to maintain and is perfect for new home owners or experienced lawncare professionals alike.
St Augustine Bitter Blue Sod
Bitter Blue is a type of sod that is grown in Florida. It has a blue-green color and a bitter taste. The sod grows best in well-drained soil with plenty of sunlight. It does well in the warm, humid conditions while also being able to handle shade. Additionally, it holds its color during longer droughts, making it a great low maintenance option.
Zoysia Sod
Zoysia is one of the best landscaping choices for areas that receive a lot of rainfall. It's easy to care for, tolerant of both hot and cold climates, and has a wide variety of colors and textures. Zoysia grass is one of the best non-hybrid varieties for Florida. It doesn't require any fertilizer as it's naturally high in phosphorus, potassium and nitrogen. Zoysia sod can withstand heavy rainfall without losing its shape or color during summers. It also has a unique texture which makes cutting it very easy since you don't have to worry about too much chopping down moving parts on your blade because this grass won't be going anywhere at all.
Bermuda grass sod
Bermuda grass is a very popular type of grass in the United States. It is a thin-bladed grass that grows thick and beautiful. It's a deep rooted grass that spreads through stolons and rhizomes. Bermuda grass grows to a height of about 15-24 inches when not mowed, and its best advantage is that it is is most productive during the months of June, July, and August. It does well in homes with full, direct sun with good drainage. Bermuda grass is used at many sports fields like golf courses and soccer fields due to its ability to handle high foot traffic and a lot of wear and tear.
Tips for choosing the best sod for your home
When it comes to choosing the best sod for your home, there are a variety of options to choose from. It's important to know what you're looking for, so that you can make an informed decision. For example, if your home is in a warm climate, select a sod that is resistant to water damage. Additionally, be sure to take into account the dimensions of the sod, as well as its price range and characteristic qualities. Once you've chosen a sod, be sure to add it to your landscaping plan!
Buying sod
Sod is a crucial part of home landscaping, and it's important to choose the best sod for your property. Here are a few things to keep in mind when choosing sod: size, shape, and color. Size is important because you want the sod to fit well with the surrounding landscape. Shape is determined by the drainage requirements of your home – check with a contractor if you're not sure what's needed. Color should be chosen according to the colors in your home and garden – choose one that will harmonize well together! Once you've chosen the right sod, be sure to install it correctly by following the instructions provided by the sod manufacturer. Happy landscaping!
Frequently Asked Questions
What are the benefits of using a sod?
There are many benefits of using a sod in your landscaping. For example, sod helps to improve drainage, plant roots will grow better when using sod, and it's resistant to pests and diseases. Sod comes in different colors and designs, so you can find one that best suits your home's aesthetic.
How do I determine the best sod to suit my home's needs?
To determine the best sod best suits your needs, You'll want to consider how much sun or shade your home or work site gets. If your home receives a lot of shade, you'll want to consider using a shade tolerant grass variety like Zoysia. If your home receives a lot of sun, you'll want to consider using a variety like Bahia, which is a sun tolerant sod variety.
Which type of Florid Sod would be best sod for me and why?
There is no definitive answer to this question as the best sod types vary depending on the desired landscaping effect. However, some of the most common Florid sod varieties used for lawns and gardens are bermudagrass, zoysia, bahia and St. Augustine Floratam.
Conclusion
Sod is a versatile landscaping material that can be used to create a variety of landscapes. Whether you're looking for a natural look or something more exotic, sod is the perfect choice for your home. However, before you make your purchase, be sure to read our 6 steps to laying sod. This will help you select the sod that best suits your needs and style. Don't wait any longer – start shopping for sod today and make your home beautiful!
---
Whether you live in Fort Myers, Dunedin, or Labelle, if you're ready to transform your yard, call or text our Smart Sod experts at (816) 852-3862 to review your needs and transform your home or work site.